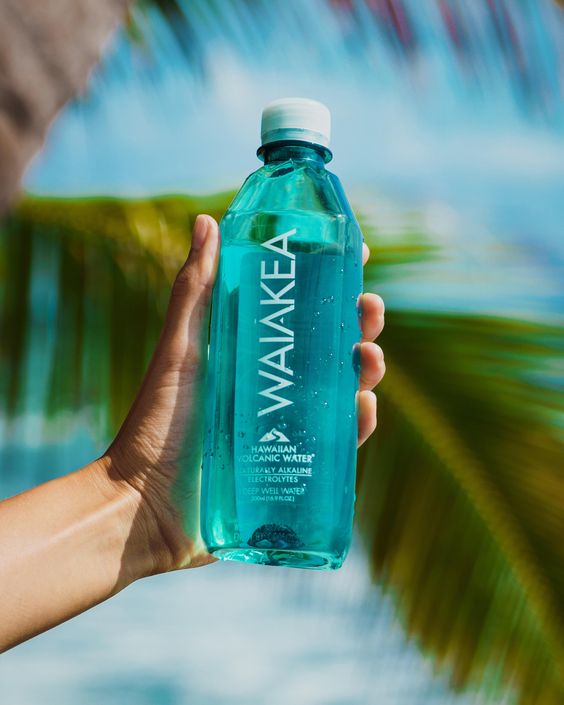 Only a few decades ago, the idea of bottled water becoming a billion dollar industry was unfathomable. Why would people purchase water in bottles when perfectly fine water comes from the faucets directly within their homes?

Unfortunately, the increase in bottled water consumption has caused an incredible surge in the amount of plastic in landfills and oceans. Because of this, many bottled water companies have come under fire for their lack of concern for the environment.

Ryan Emmons, California native and the young entrepreneur behind Waiākea Hawaiian Volcanic Water, recognized these concerns and has not only designed his product with eco-friendly packaging positively affecting social and economic causes, but has designed the company's core mission around limiting environmental impact. Waiākea has continued to be recognized for its innovation and is the most awarded beverage in North America.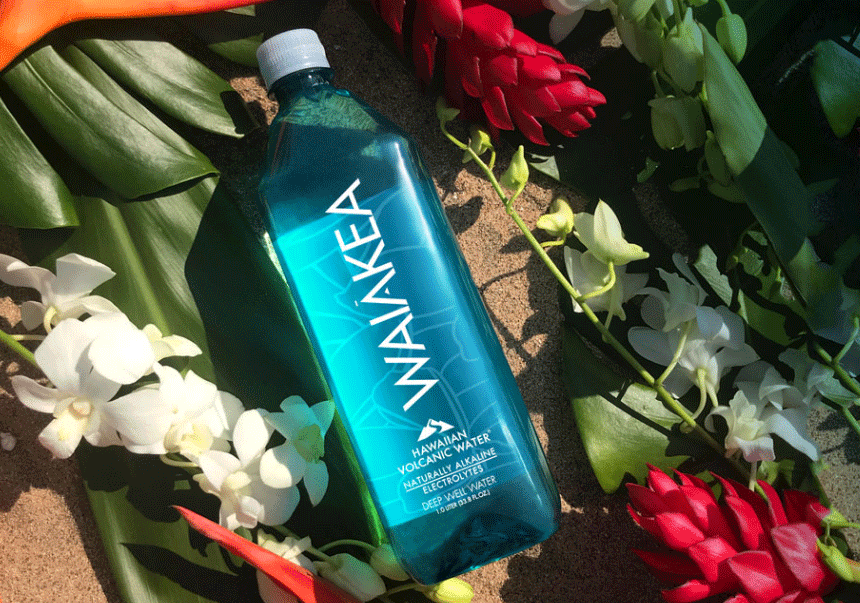 Waiākea prides itself on being one of the first beverages and THE first premium water in the world to use high-grade 100% rPET, or recycled polyethylene terephtalate, for all of its bottles — the greenest bottle on the planet.
rPET is post-consumer recycled plastic and has incredible environmental advantages. In comparison to regular or virgin plastic bottles, 100% rPET bottles
– use 85% less energy to manufacture
– use 90% less water
– reduce carbon emissions over 90%
– is BPA free

rPET is also fully recyclable and can be transformed into a number of products such as food and beverage packages, apparel, carpet, automotive parts, and construction materials. (Please recycle!)
Waiākea has also worked diligently with The CarbonNeutral® company and Ecometrica, two of the world's leading emissions consultants, to measure and reduce the environmental impact of both its business, and its product, to net zero.

Waiākea was founded to create positive change for not only the environment, but also for people in need throughout the world. They realize not everyone is able to have access to clean, essential, drinking water. Their goal is to change that.
In 2012, 783 million people lacked access to clean water—almost 3 times the population of the United States alone. It is because of this, every 20 seconds, a child dies from a water-related illness. To do their part, for every liter of Waiākea purchased, Waiākea donates 650 liters of clean water to those in need in Africa and throughout the world, through their incredible partner, Pump Aid.

DREAMPORT DESIGN LOVES what Waiākea's design and brand represents. From the high standards it sets, to the active lifestyle it promotes, to the lives it changes. We hope they will continue to strive for the summit— kulia i ka nu'u.

***
This is a sponsored post brought to you by Waiakea Hawaiian Volcanic Water.
DREAMPORT Design only supports products, services and businesses which align with our beliefs in sustainable design, eco-friendly production, cruetly-free materials, and whose end goal is to promote kindness.