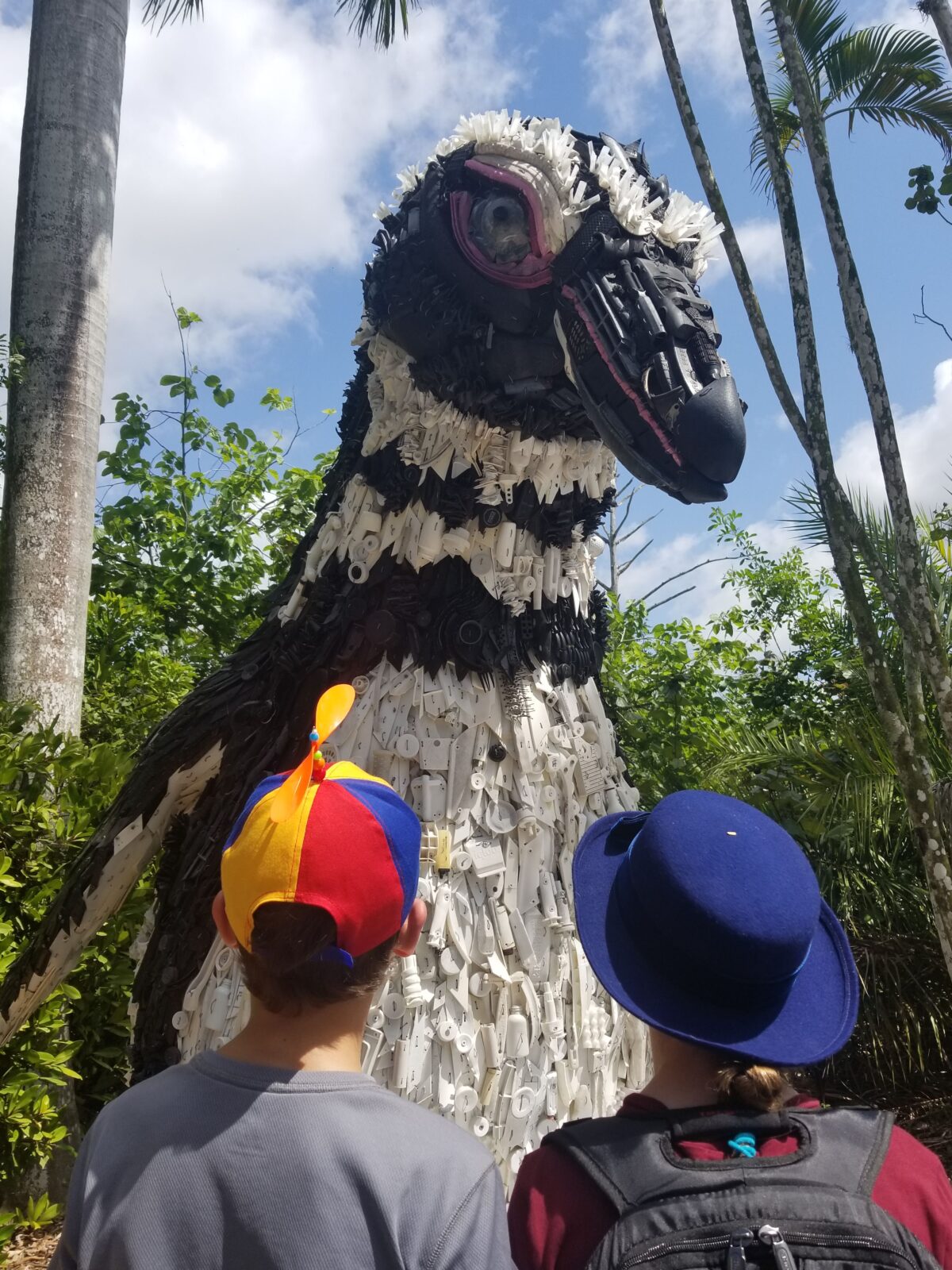 Exhibit: WASHED ASHORE: ART TO SAVE THE SEA
Naples Zoo at Caribbean Gardens, Naples, Florida
The Naples Zoo at Caribbean Gardens here in Naples, Florida—a half mile from our house—is hosting an upcycled art installation throughout its' walkways, Washed Ashore: Art to Save the Sea until April 21, 2019.
Founded by Angela Haseltine Pozzi, an artist and teacher from Oregon, Washed Ashore: Art to Save the Sea manifests her passion for protecting the oceans and educating a global audience about plastic pollution in oceans and waterways to spark positive changes in consumer habitats.
Since the project began in 2010, thousands of pounds of trash have been removed from beaches. That trash was then processed into more than 70 works of art, which travel the country to raise awareness about the plight of the world's oceans and marine life.
This exhibit is extremely poignant here in Southwest Florida, as our waterways—mainly the Gulf of Mexico—continually fight red tide, blue-green algae blooms and runoff pollution created by man-made toxins.
All of the sculptures are of animals affected by plastic pollution. The Naples Zoo has 11 pieces on display throughout the zoo's walkways. Each one magnificent with tiny, fun touches you only see if you stop and study the details.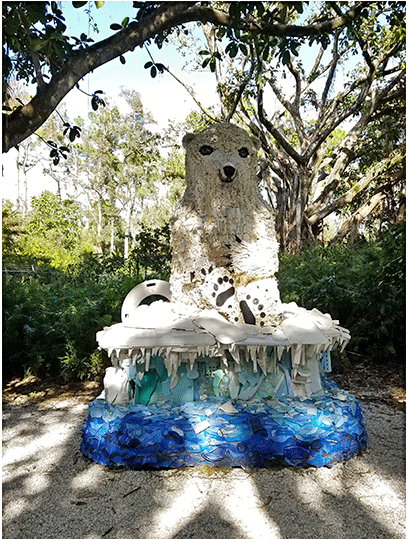 CUT DOWN THE PLASTIC!
What you can now do to help
NO PLASTIC SHOPPING BAGS: Use a reusable shopping bag whenever possible.
SKIP THE STRAWS: Many states are banning plastic straws, but if offered—skip it!
AVOID SINGLE-SERVE CONTAINERS: Recycle it, don't trash it.
USE A REFILLABLE WATER BOTTLE: Skip the bottled water!
You won't find plastic bags, straws or lids at the Naples Zoo.
The Zoo is keeping wildlife safe by not using these items!