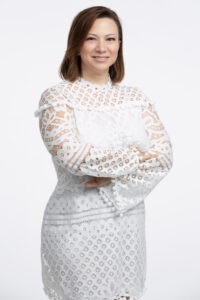 I'm Amy Perrault Arciere, REALTOR® selling, buying and renting homes in Southwest Florida, with Coldwell Banker Realty | Naples 5th Avenue, founder and curator of DREAMPORT DESIGN | Inspired Interiors + Creative Living, seasoned adjunct marketing professor for the MBA entrepreneurial program of Bay Path University, and co-owner of Naples Bay Blinds + Shutters, LLC., a custom window treatment business in Naples, Florida.
A New England native with over 20 years experience, I'm a big idea lover, award-winning marketer, accomplished entrepreneur and prominent graphic designer who dabbles in interior decorating. I pride myself on providing luxe concierge services for clients with a keen eye for detail, sophistication and passion for helping them make their houses a home.
My experience running our Southwest Florida family business has provided me with invaluable insider information for buyers, sellers and renters.  Name a development or prominent neighborhood—I've worked in it! 
From the surface layout, to amenities, to construction quality (we literally put nails in the walls!), to how friendly the neighbors are and sights, smells and sounds of actually living there! 
Just as with all my professional endeavors, I know there are a lot of key players and many moving parts with real estate. I'll be here to communicate and educate you on what to expect at every step along the way—from listing to keys in hand. 
My passion lies in helping people discover the ultimate in coastal living through inspired interiors and creative living here in paradise. 
About This Blog
In 2009, I started this blog originally as No, You Can't Buy Me a Drink:  Life of Josie M., for a graduate school project under the pseudonym of my great-grandmother, Josie Minkel, as my place to share the trials and tribulations of single life in a coupled world.
Since then, The Life of Josie M. has evolved from spoofs and romances, costumes and sets, and some snappy dances into DREAMPORT DESIGN—the heart of where my personal and professional passions lie—imagination!
Consider DREAMPORT DESIGN to be your destination for insights and lifestyle trends as well as time-tested strategies into the latest inspired interiors and creative living, with of course, a dash of childish delight—theme park fun and adventure, and our love of toys, mice and wizards.
Welcome!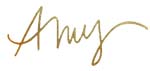 RECENT HONORS, AWARDS + MORE ABOUT AMY
Naples Bay Blinds & Shutters named BEST OF, "Best Place to Renew Your View" | Naples Florida Weekly
Top 25 Women to Watch | Western Mass Women's Magazine
Advertising Club of Connecticut Gold Award | Four-color Consumer Collateral
Harold Grinspoon Foundation Entrepreneurial Spirit Award Recipient for Blogging
As co-owner of Naples Bay Blinds + Shutters, LLC, Amy re-branded one of the top local custom window treatment businesses with an aggressive and strategic digital marketing plan, utilizing strong interpersonal skills, relationship building and acute attention to the luxury client sales cycle.
Naples Bay Blinds + Shutters originally began in 1982 as Mr. Vertical/Florida Interior of Naples. For over 25 years, the Arciere Family, originally from Greenwich, Connecticut, built a longstanding reputation based upon trust, integrity and craftsmanship as the region's leading authority in window treatment needs.
As an adjunct professor for over ten years at Bay Path University in Longmeadow, Massachusetts, Amy leads traditional/adult undergraduate and graduate students through the exploration of integrated business, marketing and social media curriculum.
Amy holds an MBA in Entrepreneurial Thinking and Innovative Practices from Bay Path University, Longmeadow, Massachusetts and BA in Communications from Western New England University, Springfield, Massachusetts.
Amy was also the Team Development Chair for the American Cancer Society's Making Strides Against Breast Cancer Walk for Southwest Florida, as well as a Committee Member of the State of Florida's Making Strides Against Breast Cancer's Advisory Team. She also served on the board for many years of the NAPLES Group, the premiere business-to-business networking organization for Southwest Florida.
Amy is often guest speaker at events such as panel discussions, seminars, and other local organization events for personal brand development, social media, general marketing topics and breast cancer awareness, prevention and fundraising.