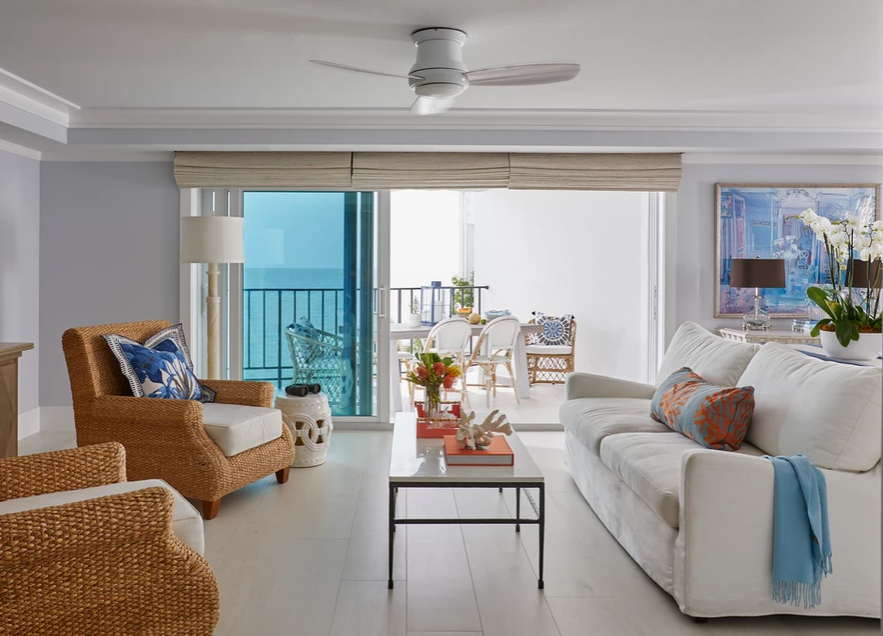 The easiest and fastest way to sell your home is to give potential buyers a canvas as blank—or as neutral—as possible. Potential buyers need to be able to instantly envision where their stuff is going to go in your home.
De-Clutter. No, Really. Pack ALL the Knick Knacks.

Potential home buyers want to see the space. Not your collection of Princess Diana plates. Take this opportunity to start packing, sorting and purging your belongings. Give home buyers a clear view of wall, floor and shelving spaces. Make your home unforgettable—for all the right reasons.
Turn Down the Loud Colors.

Just like your knick knacks, your nursery turned up to 11 in Pepto Bismo pink or your kitchen nook in screeching yellow will be the only thing remembered—not your fabulous location, in-law suite or custom built-in bookcase. Invest in a neutral color paint and cover your walls. White may be boring, but white sells.
Your Outdoor Space is No Longer Just a Lanai—It's an Outdoor Oasis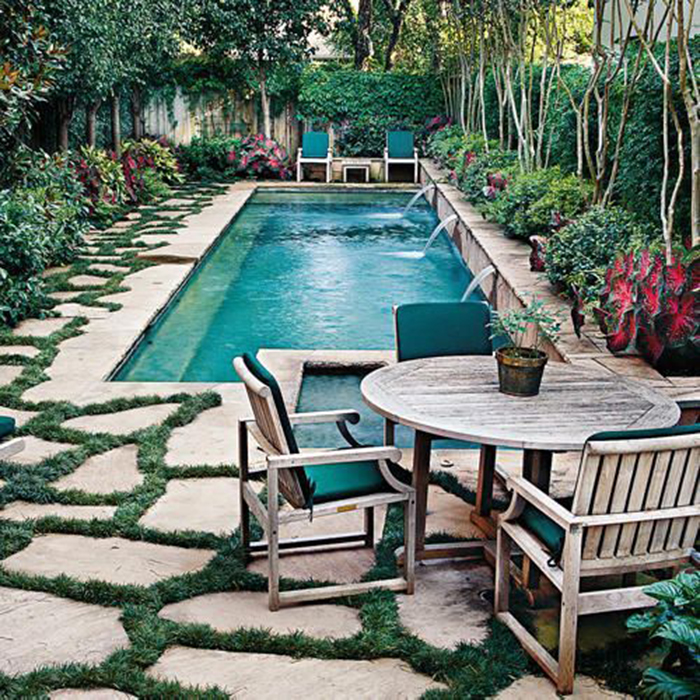 Living in a coastal area, one of your home's best selling asset is your outdoor living space.  Floridians know, when the snow birds fly south, especially with the winters the rest of the nation is buried under a foot of snow, all they want to do is be outdoors.
Staging expert and founder of StagedHomes.com, Barb Schwartz recommends creating an enticing outdoor living retreat comprised of three unique areas. For example, dining table with chairs dressed with colorful place settings, cozy seating such as cushioned wicker chairs or chaise lounges around the pool, and/or a small bistro table with chairs perfect to read the morning paper while drinking coffee right outside the sliding door.
The 80s Called, They Want Your Window Treatments Back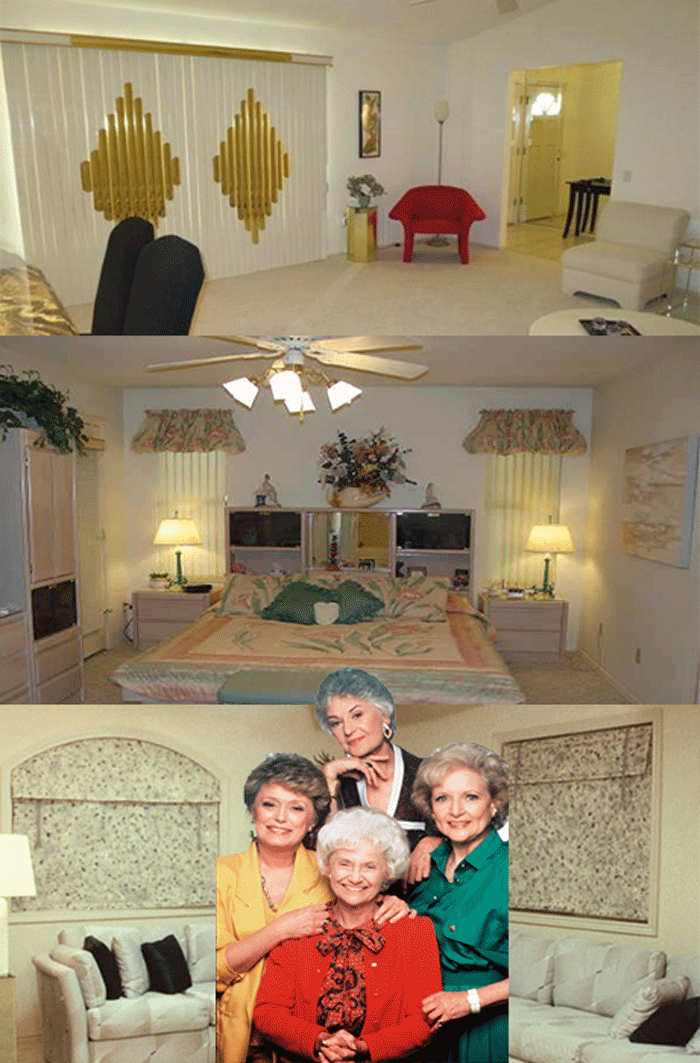 Creating a neutral canvas also includes your windows. If your window treatments still scream Golden Girls chic, just like your leg warmers and fanny packs, it's time for an update. Potential home buyers do not want to see the extra expense of replacing super outdated blinds or draperies, they want the reassurance, any updates or replacements can wait. Remove outdated top treatments or side panels and repair any broken products as well; make the window as plain, clean and simple as possible.

Chant the Selling-Your-Home Mantra: Less is More.
Staging your home does not mean simply packing your belongings; think in terms of arranging furniture or accent pieces to reflect and enhance the architecture of your home or lifestyle of your location. Staging your home means to create a warm, inviting space with unique personality—subtle personality. That sells.
***
Featured Image Interior Design by Denise Fogarty Interiors
Photographed by Colleen Duffy Productions