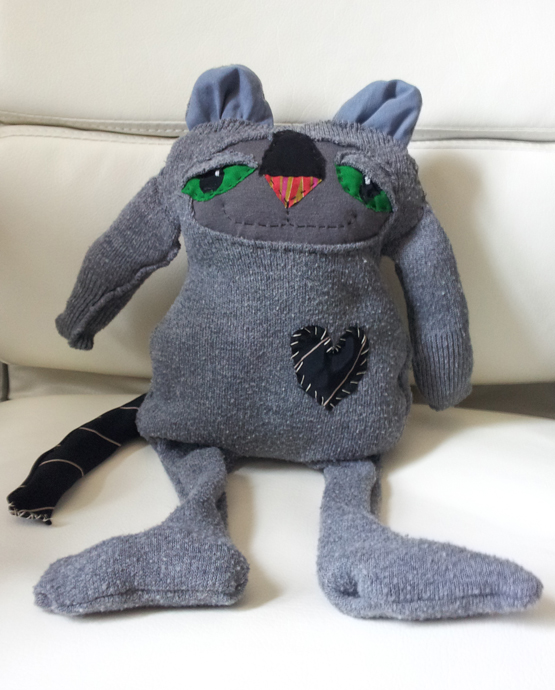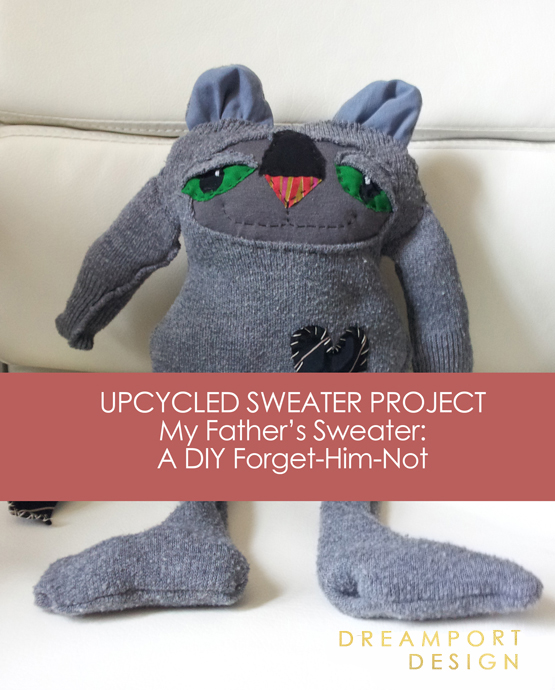 My father passed away many years ago. So many so, sometimes my memory of him feels like swirling dust – the fine, tiny particles of the image of his face, disappearing as the air carries them in all different directions.
As I packed up my life the summer before my big move south, I came across my big, blue Tiffany & Co. box I keep of all my fondest mementos of him in. One of which was his gray, cardigan sweater.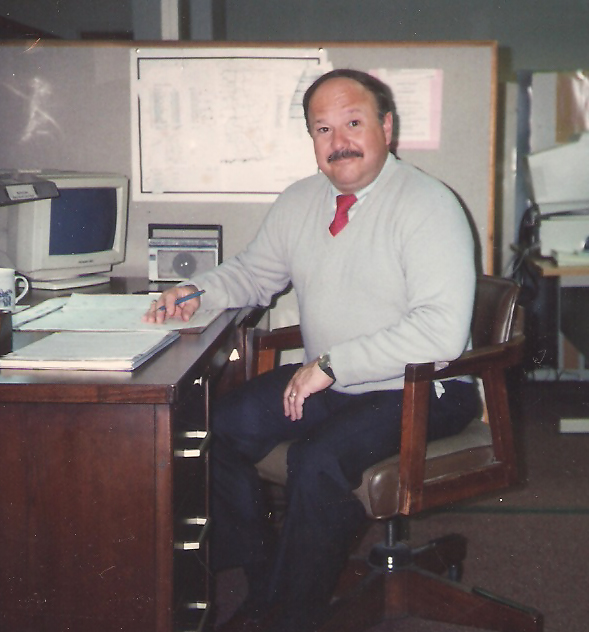 As I sat holding his sweater and remembering him in it, his memory, image and spirit were so strong. As I held the sweater, I could feel him all around me. I didn't want that feeling to slip away once I returned the sweater to its box.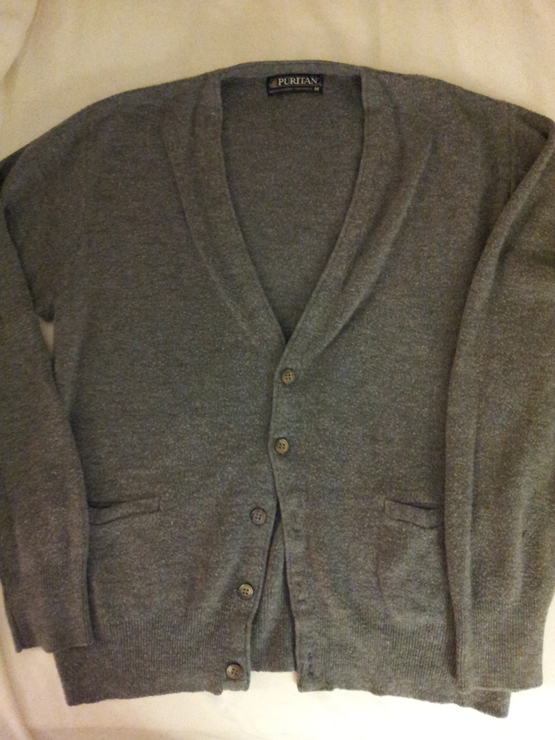 What could I do with his sweater? I thought of draping it across my sofa or living room accent chair, but it only ended up looking like a misplaced piece of laundry. I thought of repurposing it as a pillow cover, but that only ended in looking super awkward. To really figure out what to do, to Pinterest I went!
As I searched for some DIY sweater upcycling ideas, my solution hit me. I would craft my dad's sweater into some sort of sock monkey, I mean sweater monkey, for which I had an extensive collection. As I refined my search, I discovered one step better – an upcycled sweater cat. Purr-fect!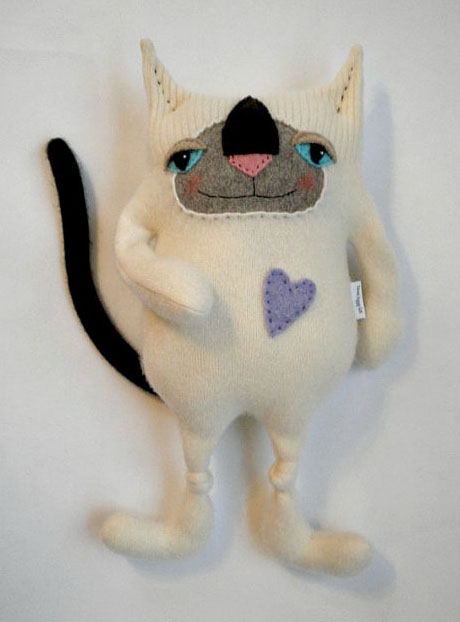 STEP 1:
I created my own pattern using an 11×17 piece of paper.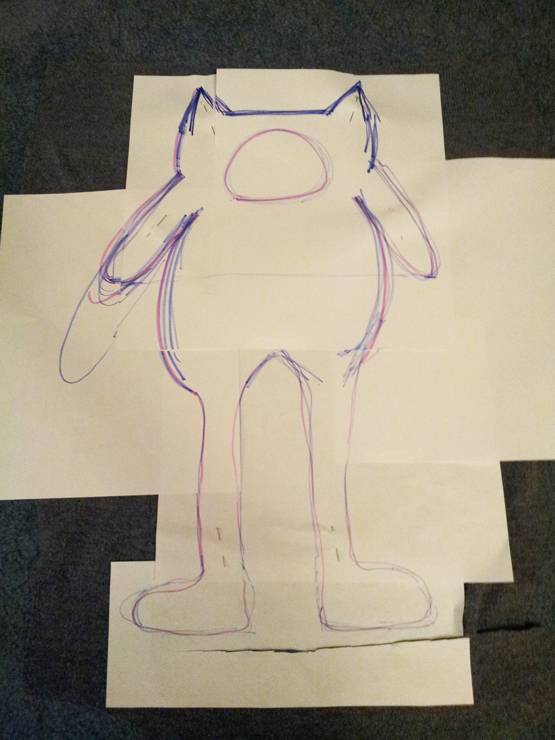 STEP 2:
For the accent pieces used for the face, eyes, tail and heart detail, I used different parts of the sweater (pocket lining) and remnants from my own fabric supply.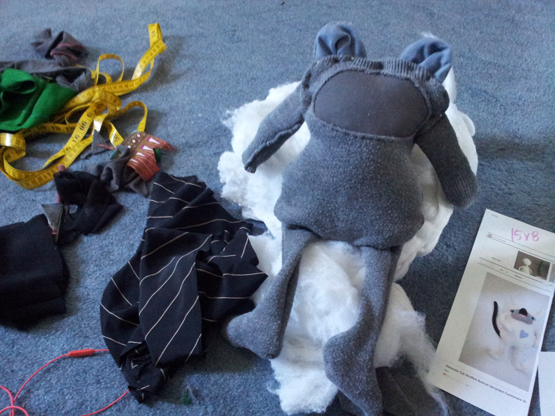 STEP 3:
I hand sewed my creation together using its tag and buttons for small little "dad" details on the back.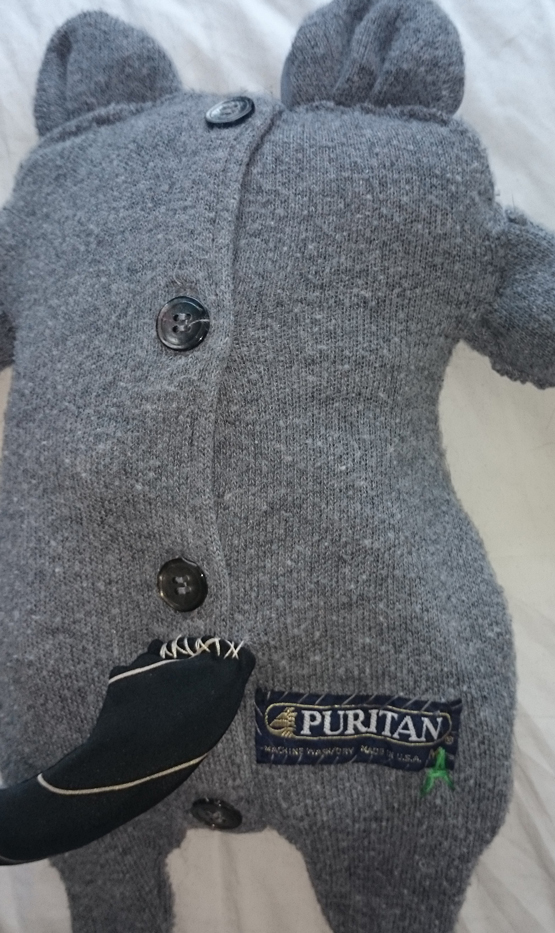 THE FINISHED PRODUCT: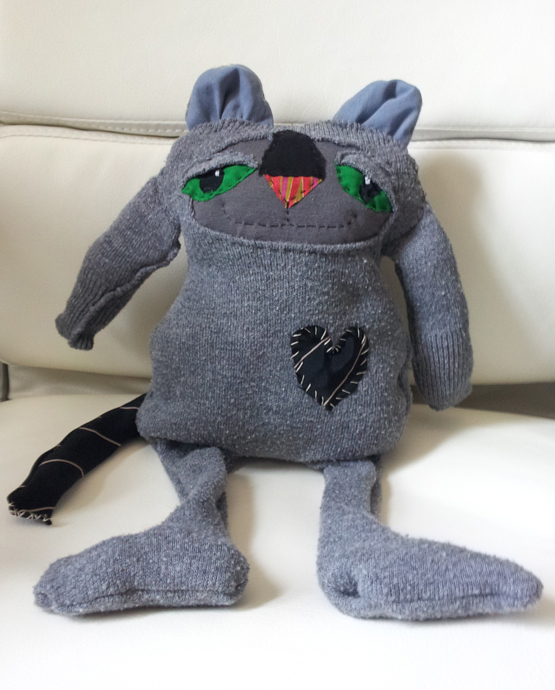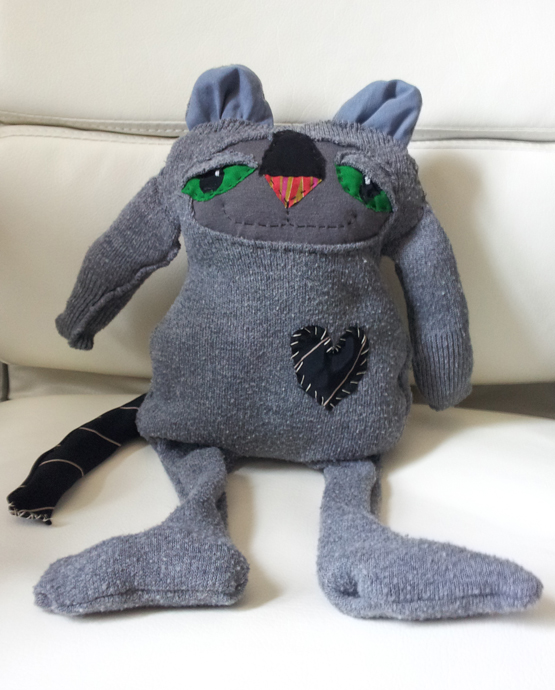 A tactile, physical forget-dad-not creation that sits in my bedroom which brings a smile to my face daily, allowing me to feel, touch and keep ever present, my dad's memory.
How do you remember your loved ones?