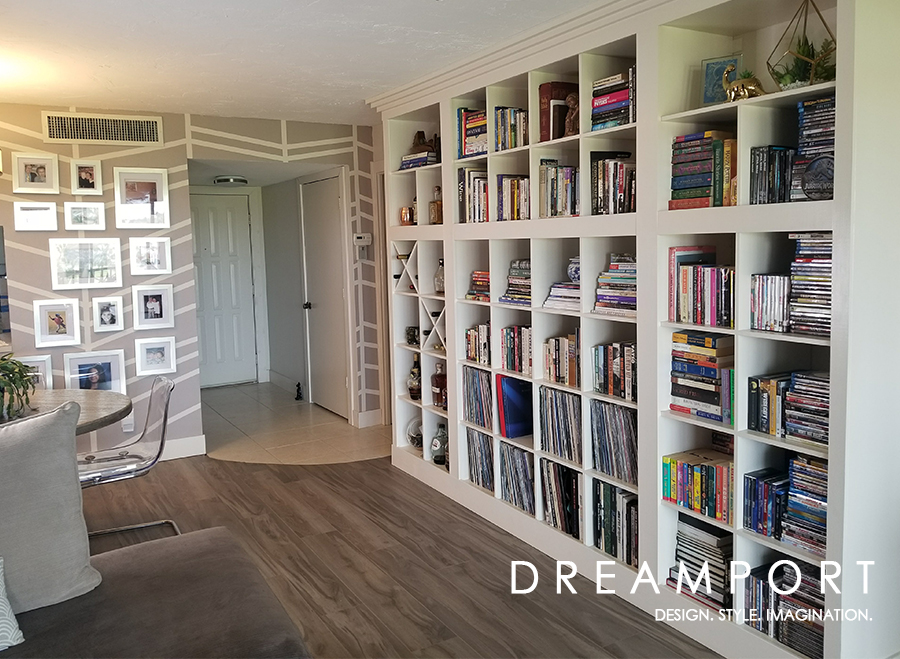 In honor of National Library Shelfie Day (#libraryshelfieday), January 29, I thought it would be the perfect day to post our bookcase journey from bachelor pad bad to well-styled, DIY built-in chic.
When my husband and I were in the process of getting married and moving in together, as with most bachelors, he came with a romantic past—love affairs with horrible pieces of furniture.
My husband came with all-consuming love for an encased Indian headdress (yes, you read that right), three stackable Fender amps (he'll forever think he's forming a garage band), and MANY, MANY pieces of mismatched IKEA furniture. Because you know, when you need to store something, buy a full-blown bookcase.
In the process of making his condo our home, we painted everything, replaced all flooring, added custom closets, and bought new furniture. We still needed an updated space to store both our HUGE collections of books, DVDs and records (yes, the LP kind!).  I had my husband's three totally ugly, odd-height black IKEA bookcases on the dump/sell/I-don't-care-get-them-out-of-here list, with the plan of building a built-in bookcase just like my inspiration photo below from the now defunct Bliss at Home's DIY gorgeous built-in with glorious library lamps and crown molding—heaven!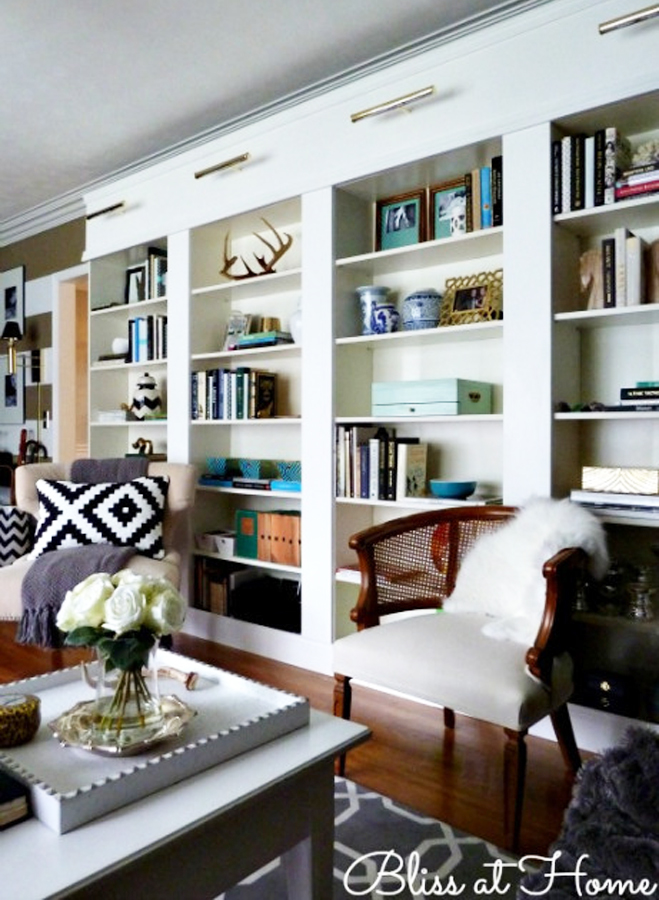 However, the more I planned our project, the more this bookcase of perfection was turning out — imperfect! Buying bookcases were never the right width, height nor depth; the library lamps were not going to work due to depth and our electrical situation on that wall, and the overall cost kept climbing.
Back to Pinterest I went, only to discover this AH-HA moment…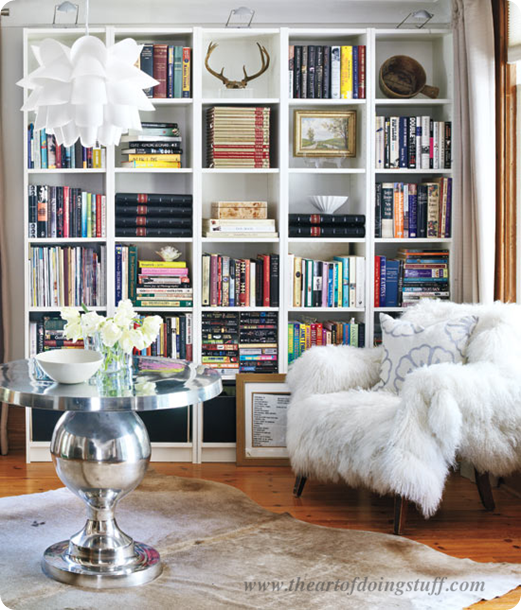 Why re-invent the bookcase? Let's turn the drab, black IKEA bookcases we had into fab! Here's our BEFORE photo. Aren't they an awkward height? They went up about 80 percent of the wall. What the what? Right?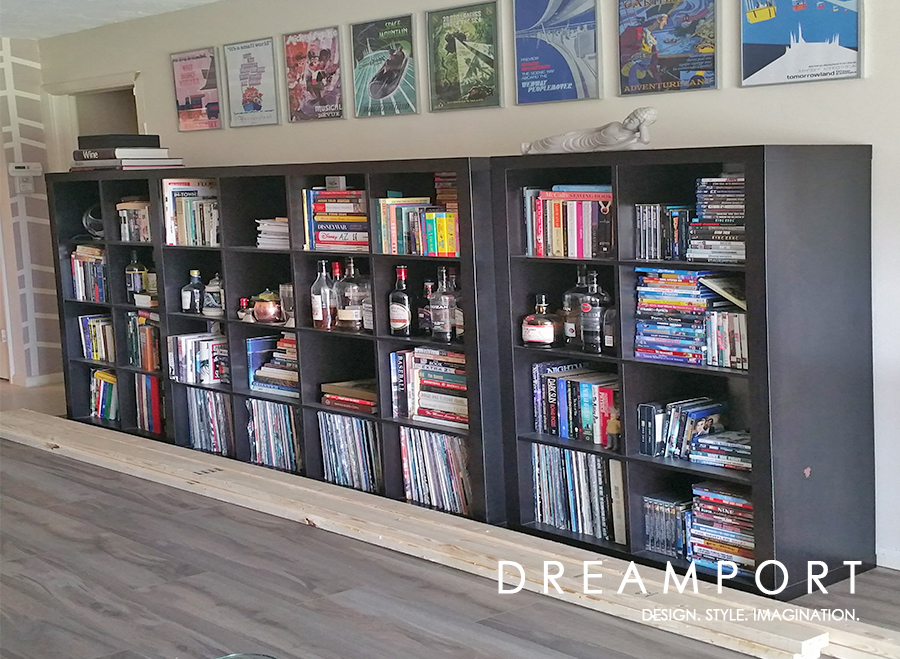 We then bought three smaller IKEA bookcases to stack upon these, primed EVERYTHING and painted. Let me say, priming and painting was time consuming. Like TIME. CONSUMING. Please note, we let the bookcase cure for about three weeks. Yes, THREE. We live in sub-tropic weather in Southwest Florida, so yes, three weeks.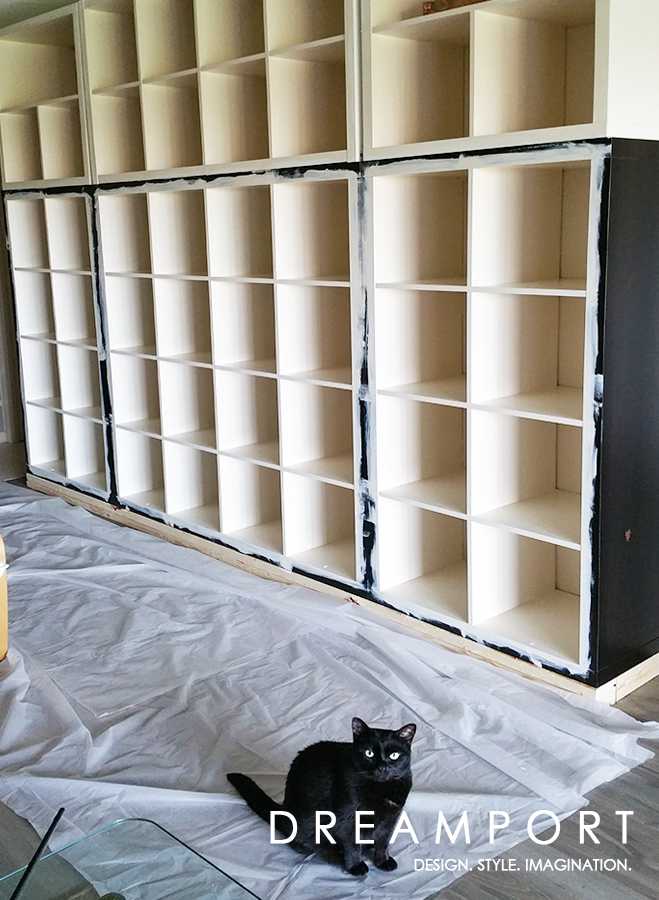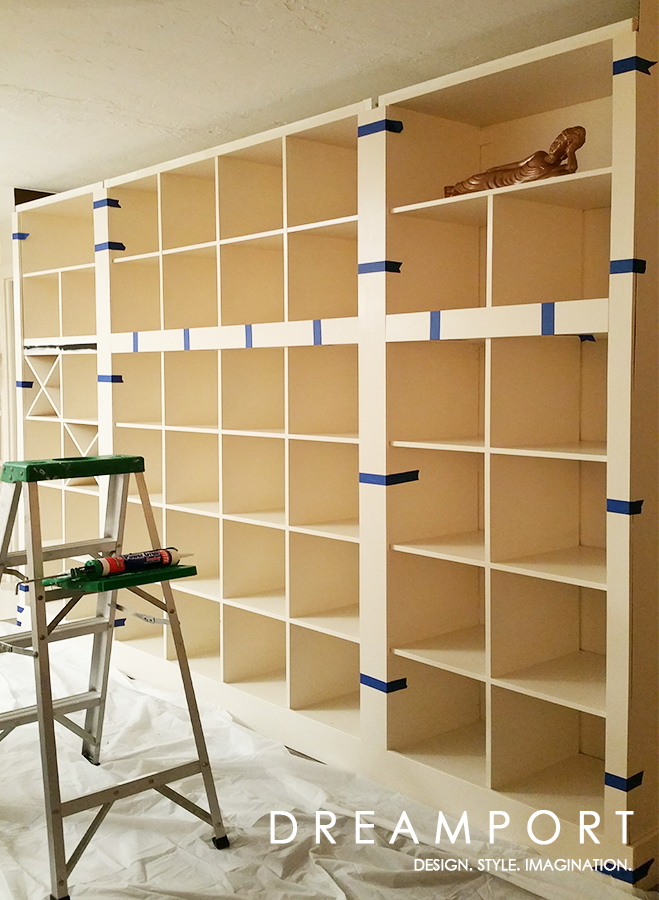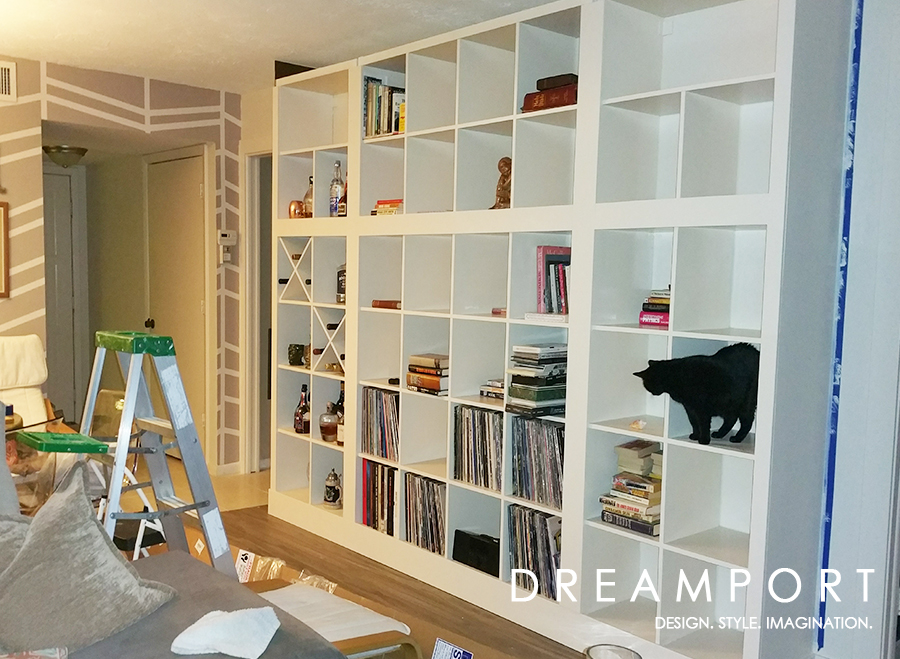 After over a month of stacks and stacks of books, LPs and DVDs, it felt wonderful to start styling our new, old bookcase.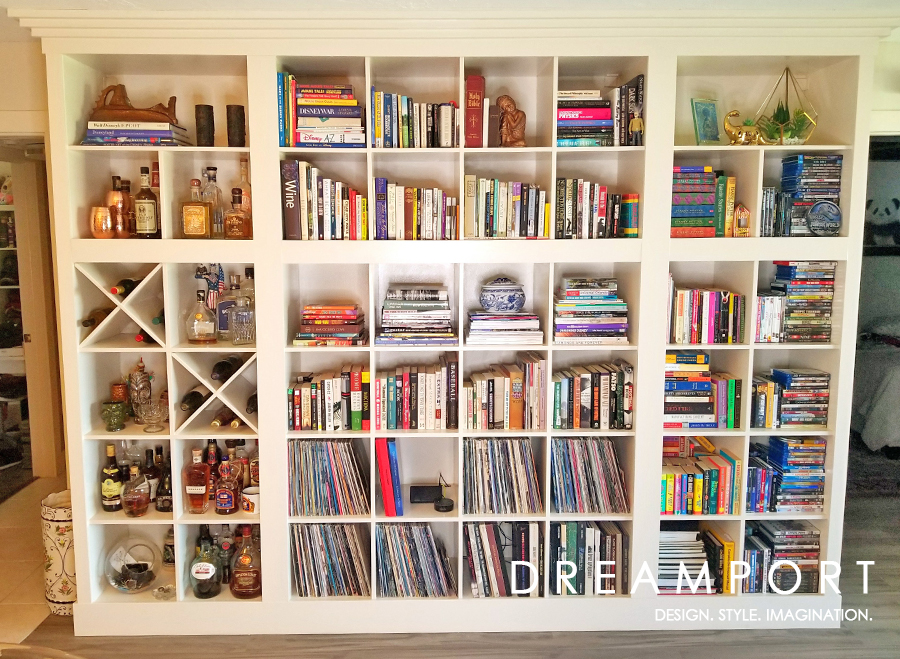 At last, after installing the top molding, our IKEA hack was complete!
Here are a few glimpses of what's on our shelves: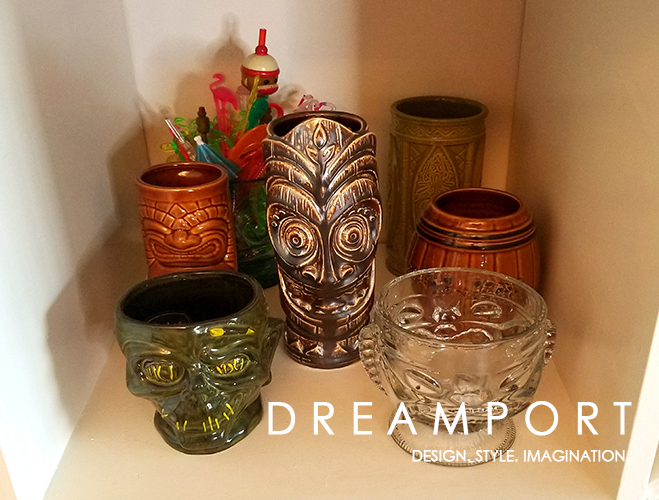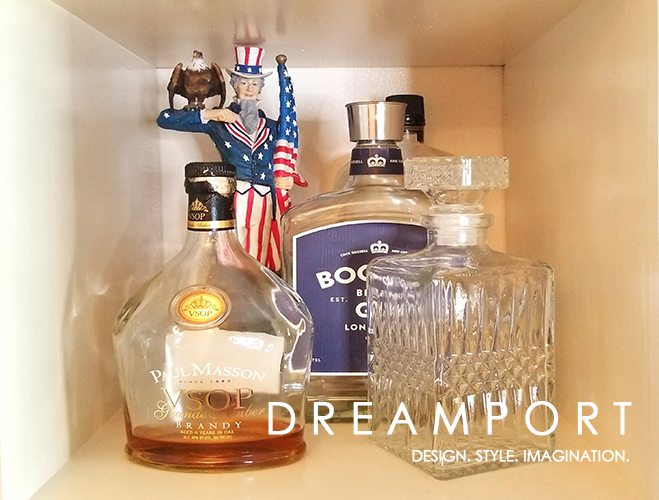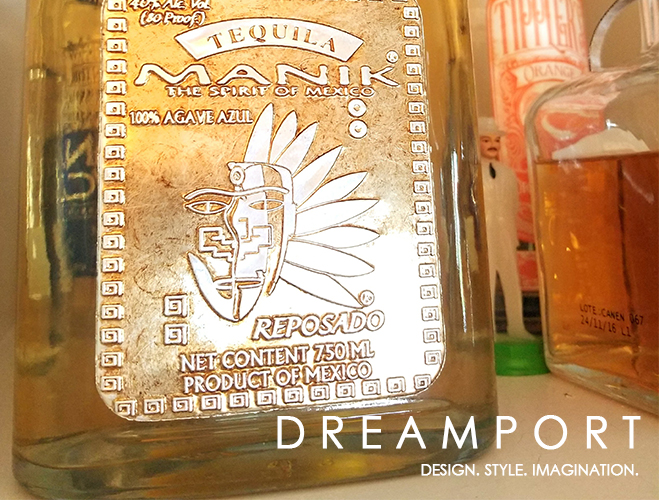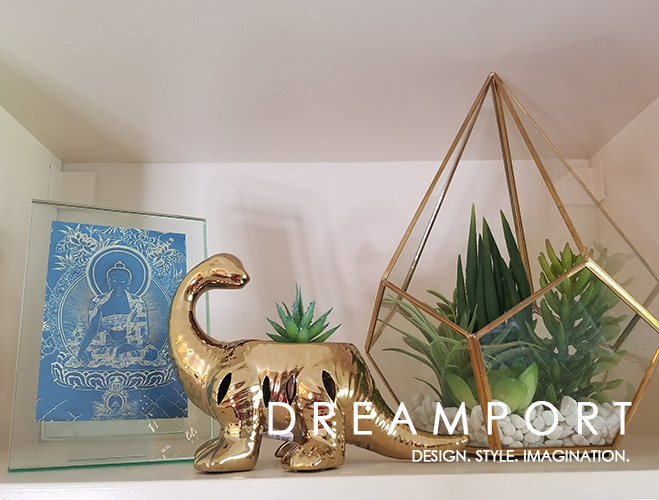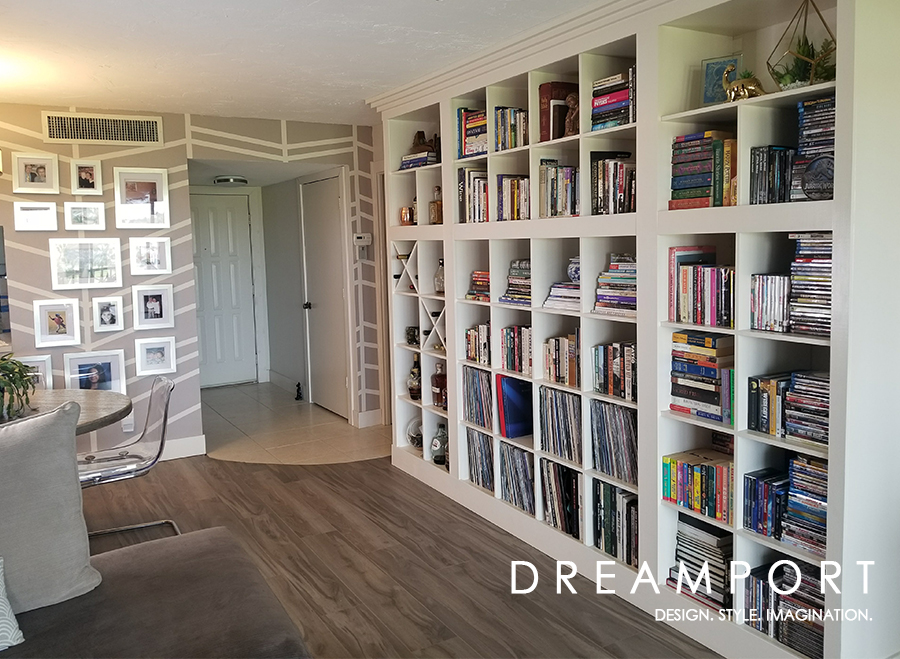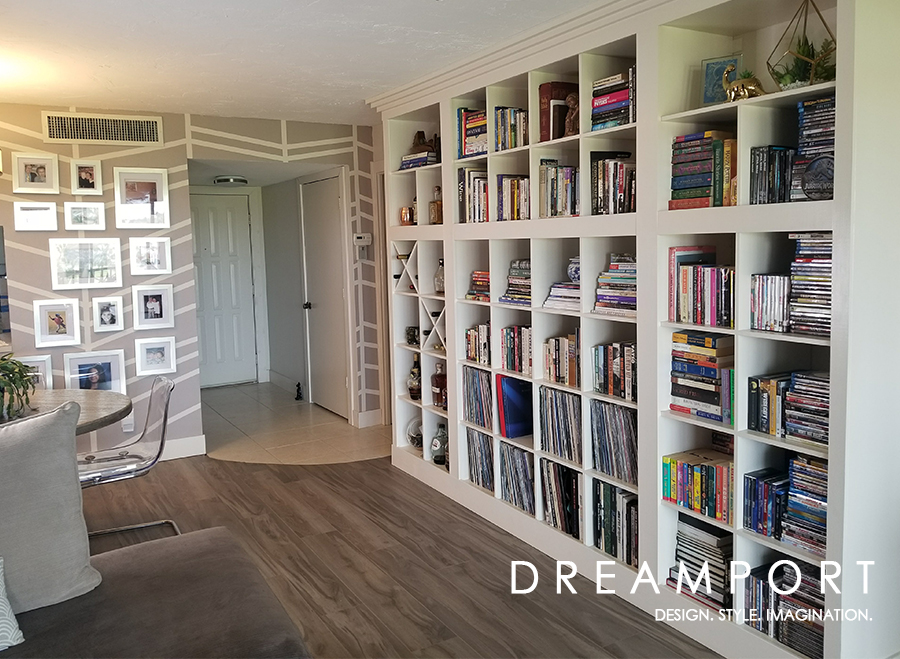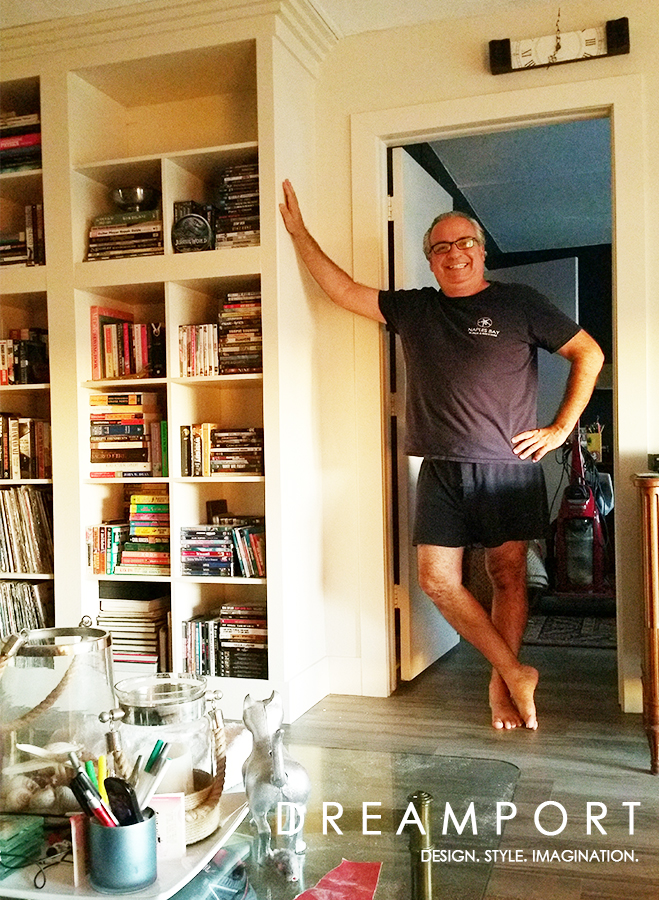 Happy #libraryshelfieday to you! Remember, when in doubt, to the Pinterest you go!
Happy Remodeling!