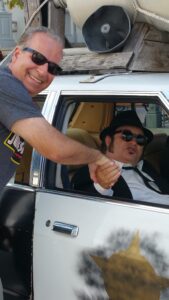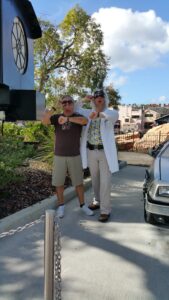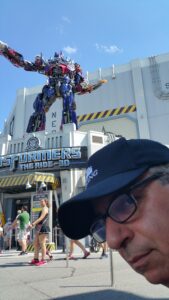 As you read this, Joe is probably deep in WDWMagic.com and InsideUniversal.com threads reading up on the latest theme park news,  planning his next podcast for The Disney Spirits. 
He's a semi-native Floridian, originally from Greenwich, Connecticut and yes, he is of the Taco Joe Restaurant fame and lineage.  He currently is co-owner of Naples Bay Blinds + Shutters, LLC and is a well-known Realtor® here in Naples, Florida, specializing in rentals at Naples Realty Services.
As a man of a million voices, Joe's talents lie in improve, skits and creating his own riff tracks as he grew up watching movies and making fun of them Mystery Science Theater style with his brother and sister.
Most of our videos on our YouTube channel are all Joe's creations – resort tours, theme park ride adventures and our favorite, unboxing toys.
FUN FACTS
Joe has been a Walt Disney World Annual Passholder for more than 23 years
Joe has 32-gigabytes of Disney music that plays in a loop in his car
Was cast as one of the red face riders in SeaWorld's online commercial for the opening of the Kracken, WAY back in the day as part of Florida's Coaster Club
He is also a HUGE soccer nut–Forza Roma! and Orlando Soccer City
Joe is an useless fact knower
The self-proclaimed cowboy on the crosstown bus
Lead guitarist and driver of the Winnebago.